Our Story
Organic and wholesome- food thatnourishes the body and the soul!
Having spent nearly 4 decades traveling the length and breadth of the country, it never dawned on us how our food choices were governed by where we lived. Simple, natural and wholesome - when we lived closer to nature, away from city madness. It was only when we moved to NCR that we realised how quickly we transitioned to refined, processed, quick and easy packaged food because it was so easily available across shelves. Our lifestyle and nutrient deficient food choices caught up to us pretty soon!
And so we decided to take refuge in the mighty Himalayas and go back to incorporating the ancient Indian values of holistic nutrition , wholesome, organic food that is sustainable sourced ensuring our bodies, our farmers and the planet stay happy. Thus Grainova was born!!
We understand that you are busy and short on time but you can still be smart about being healthy. Simplicity is key! Our focus is to make nutrition simple and accessible to everyone. Our products can help you augment your current food habits by re-introducing simple ingredients from nature that deliver the biggest bang for the buck!
We are strong believers in supporting local communities by empowering local Himalayan farmers to grown their native, seasonal produce. Women are playing a key role in helping us procure, produce and package our products.

Why Millets
Millets have been around for thousands of years and require very little to no pesticides/fertilizers to grow, making them inherently organic. Millets have tremendous health benefits which include protecting cardiovascular health, preventing the onset of diabetes, helping people achieve and maintain a healthy weight, and managing inflammation in the gut. Not only are they a good source of protein, fiber, key vitamins and minerals but are also gluten free.
With all these benefits in mind, we created Grainova - to re-introduce the nutrient dense goodness of millets back into our diets. Grown in the pristine upper reaches of Himalayas, our millets are sourced in their pure organic form and smartly blended with a diverse range of superfoods such as oats, quinoa and amaranth. Our nutrient dense ingredients are milled using the pearling process which allows the nutritious aleurone layer of the kernels to remain intact.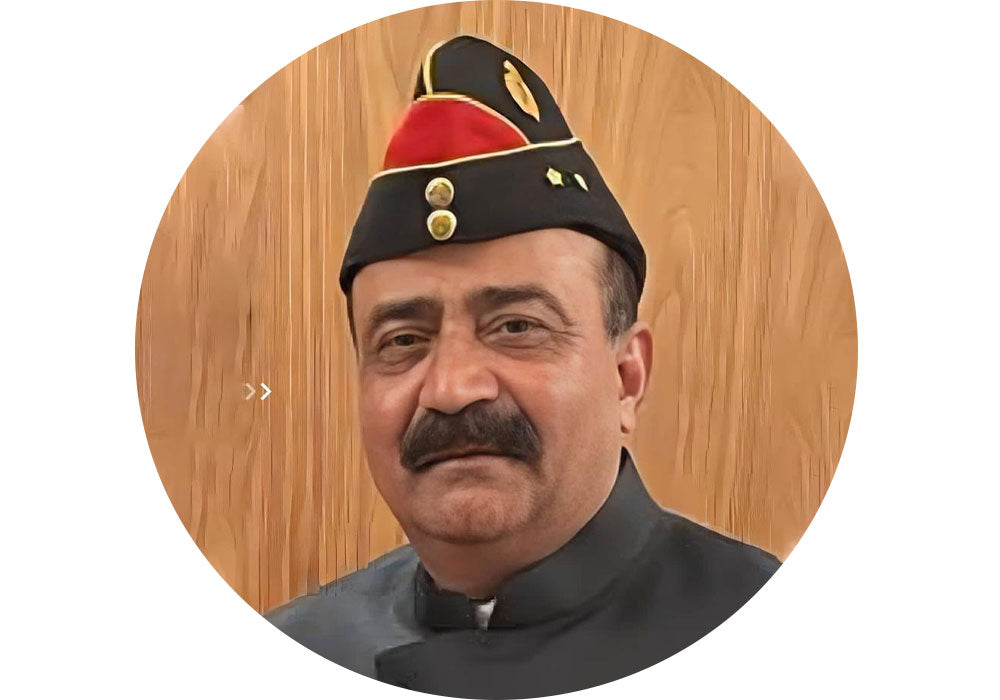 Meet the Founder
Maj Gen (Retd.) P.M.Vats spent close to 40 years serving in the Indian Army before retiring and settling in Gurugram. He has eventually re-located to Naukuchitaal, nestled in the Kumaon hills of Uttarakhand. Gen. Vats has been an avid health and fitness enthusiast all through his life having played multiple sports during his serving days. Later, his wife and he also opened Gold's Gym (Palam Vihar - Gurugram) before starting Naini Flora, the mothership behind Grainova.